WHAT IS MY PLAN WHEN ORGANIZING INFORMATION ABOUT TRENDS...
Free stock Image from Wix
A good article doesn't get pulled from thin air...
A good blog article isn't pulled from the air oh no it takes time, hard work, dedication and research! But that's not all it takes to key fundamental principles that will shape if your blog post is going to be a roaring hit or an utter failure.
It can be challenge, the more obscure the topic the harder it is to find good source information on line to write it about that is why it is so important to know what the most effective tools for the job are going to be. By utilizing the right tools for a job we can greatly reduce our work load in an effective, easy and organized manner. This will be great for us to remember when we are either managing a team or... playing as a part in one.
Strategy
Before making any sort of moves be it physical, literal or otherwise it is important to always have a game plan and a good came plan comes from good strategy.
The strategy for my up coming collaborative blog post on Carbon Nanotubing revolves around taking a look at high trending or emerging trend topics that are focused around Carbon Nanotubing. By taking a look at these sources we can take a real look at defining what is Carbon Nanotubing, how it is being used and how it is going to benefit us and the world as it develops.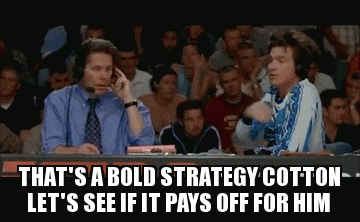 Top Dodge Ball movie gif"
Botton
Anonymous
giphy found on wix stock"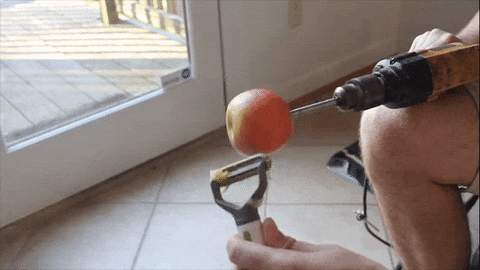 Tools
From there it is a matter of finding good data and information than using the right tools, apps and programs to capture, catalog and source for our up-coming collaborative articles. Some of the tools I find myself using are Buzz Sumo, Evernote, Google Trends, Website Analyzer, Hit Counter, Keyword Planner, Feedly, and Quora.
(It can take time to find the right tools for the job in fact that is half the fun about being a content strategist. However it is important that we remember that we are acting as part of a team and our tool set needs to reflect that as well.)
These tools will allow me to find my data, and organize it with my content partner effectively. There are countless other tools out there that help you source, structure and manage content in an effective manner to create a stellar blog post. However the ones mentioned above are just some of the few I am interested in and find the most comfortable when generating content for my blog.
Now That we have the tools than what?
Its time to structure that found content into a entertaining article and blog post. This has us evaluating the information and rewriting our findings on the given topic ( Carbon Nanotubing or Augmented Reality.) In our own words in a collaborative write up that will hopefully lead to a solid dialogue between us the content providers and you the content viewers.
Like my post than please leave a comment below
Step 1: Log into your facebook account
Step 2: Leave a comment in the comments section
Your feedback is always greatly appreciated.
#graphicdesignerpickering #webdesignpickering #interactivemediacollege #contentmanagement #emergingtrends #bloggingtipsfordesigners #UX #Interactivestorytelling #Contentstrategyandplanning #UXdesign #Digitalstrategy