7 Top Secret Researching Techniques That Are Sure To Wow Your Boss!
Wix photo & gif gallery was used in sourcing all images for this article.
You're a shiny-eyed intern avidly awaiting your first assignment, the twinkle in your eye has yet to fade. Your delightful energy and upbeat attitude ignite the office with reliable and high energy. As such your boss has called you for an extraordinary assignment. He or she wants you to do some research on top trending Netflix shows of the last year.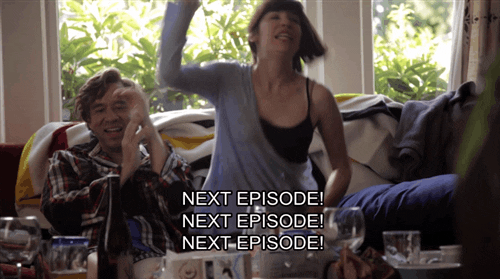 But you have no idea how to start or where to even begin your search…well you're in luck. In this handy dandy article, I will go through the steps of how to properly research a subject, in that case, any matter…
Step 1:

Find general background about your problem/question.
Ok, pause before you begin your research it's time to scout out and get a lay of the land so to speak, i.e., determining whether there is enough information out there for you to build your topic/argument on. This means brainstorming your idea and locating what keywords revolve around your topic to build the premise of your research on.
You could do this by making a mind map, mood board, Pinterest page, etc. the point is generating thoughts on a page.
Step 2:

Locate materials to support your topic and catalog your findings
Scouring the web and print for information regarding your subject/topic, in this case, it means finding the top trending Netflix shows of 2018. Some fantastic tools to help you in your cataloging, research and information development phase are…
Evernote, Google Trends, Buzz Sumo, ContentMine, and google scholar
Step 3:

Evaluate your sources
Fact check, fact check, fact check with so much "fake news" being passed around it is easy to misread information or be misled. That's why it is so important to check all the sources of your information before moving forward. This means seeing where the articles you are going to be citing or using as the fundamentals of your research are pulling their information from, if they aren't credible sources than its time to move on and if they are trustworthy sources why not add them to research materials.
Step 4:

Making notes & look for repeating patterns regarding
your topic.
Now that you have your research material it is time to make notes and abbreviate your topic research in your own words this can be done in point form. The goal here is to trim the fat of your topic research into clear easy to understand blurbs that you can then transfer and build on when writing your paper or content material. See if when making your notes from your content research that you look for patterns and highlight them in your writings.