How Graphic Design will Help You to Market Your Business
Graphic Design It's proven that is the essential service to promote your business in the market sector. Certainly, people usually see visual elements in terms of products, brochures, advertisements, info-graphics, and other branding materials.
However, the promotion of your business enables you to devise new marketing strategies & brand identities for your business and by the integration of such marketing strategies would probably strengthen you to keep up with your competitors. The branding materials such as brochures, logos, web designs and many more plays an important role in building success for your business. This devises your business approaches and conveys the message of your brands identity to target audiences.
In this current era, you must promote your business in the market. Mostly, small and medium-sized businesses are always in need of promoting their business products and services rapidly to stand in the competitive edge. The importance of graphic design for business is properly illustrated and businesses are utilizing it as a core element for the marketing of their businesses.
Recognize Right Tools And Resources To Devise Your Brand's Identity
The graphical designs and animations are vital elements to boost your brand's identity in your area of expertise in the market globally. Albeit a brand identity is devised on value structure such as trustworthiness on your brand's offerings or services. However, the main purpose of the marketing campaign is to make a complete plan of products offerings. It's proven that a unique design concept leaves a good impression on the viewer's insight, which helps in the promotion of your business.
The tools and resources used by graphic designers are aimed to convey a message that results in building a unique brand identity. Let's take an example, logo design with the impressive colors and user interface induces some intended emotions. Eventually, these emotions are targeted as a message of the company for their target audiences or customers.
Create A Well-Versed Business Reputation In The Market
It's an evident question, where does your business reputation stand in the market sector? You must answer this question confidently. However, if people are not aware of your business venture much, probably it's mandatory to generate more awareness solely concerned with your company and businesses. Apparently, these situations are used to strengthen your businesses among your competitors in the target market.
Certainly, you must create unique website designs that provide detailed information about your businesses or startup venture. Similarly, this website will provide current information about new happenings in your company or startup business. It's evident that the website will also depict the prominent features of your business venture showcasing your valuable products to your customers.
Prepare A Distinct Business Structure Apart From Your Target Competitors
Precisely, in a competitive market edge, people would considerably notice your business venture when it seems to be different from your target competitors. You will be required to highlight key features of your products or services in your marketing campaign to devise a distinct marketing strategy. Significantly, a consistent way to create a distinct image of your business is to devise your marketing elements in a unique and tremendous manner.
Let's suppose, you are required to design a brochure to demonstrate specific information to your clients and consumers then it's recommended for you to design a unique brochure based on the utmost idea, providing an impression that your brand is distinct from the others present in the target marketplace.
Devise Social Media Approaches To Promote Your Business To
Various Target Audiences
It's been an age-old story when businesses used to promote their businesses via advertisements in newspapers, billboards to reach their target audiences. Nowadays, people are interacting with each other's via several socials, such as social media channels comprises millions of people conveying their messages to each other around the globe.
Nowadays, there is no need for physical interaction mediums such as personal meeting with people to promote your businesses to the next level. Simply, you'll have to create social media designs for Facebook, Twitter, Instagram and LinkedIn pages for marketing of your business. This process eventually results in reaching your active targeted audience on various targeted channels.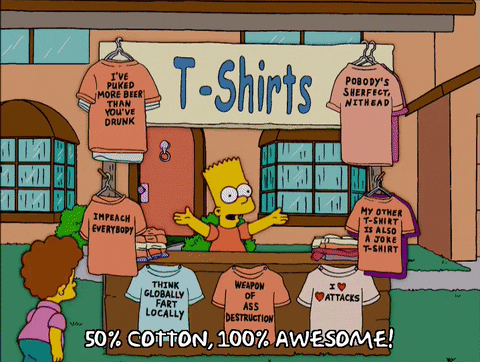 Generating Sales via Advertising
The most important asset to increase the sales of any business is achieved via advertisements. The reasons pertaining as to why people are impressed with advertisements is related to the placement of content with respect to the quality attributed in a well-furnished manner. To attain considerable success, keeping in mind target audience requirements, a graphics designer must design an attractive and creative design to suit the needs of the target audiences.
Graphic Designer must properly utilize all the elements associated with color, symbols, slogans, and images, etc. in the advertisement to promote their business to reach the climax. Precisely, Professional Graphic Designers are acquainted with various skills required to create an advertisement for the promotion and increased sales of the businesses and startup ventures.
Conclusion:
It's a proven fact that graphics designing is a modern way to advertise your business and startup ventures. Probably, a professionally designed logo, business cards, brochures, User Interfaces, Website Designs and even associated congregations offering non-relevant business logo designs can make the transition of predictions into regular customers. With Impeccable Branded Logo Design you may devise a brand's identity, conveys your brand's statement, to make a climax to reach a different audience with a design that meets the requirements of the potential clients and customers.
#logodesign #websitedesigndurhamregion #graphicdesignerpickering #webdesignscarboroughontario #ajaxwebdesign